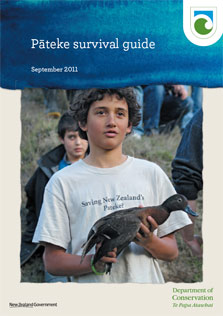 Latest Facebook Post
Facebook Status
February 21, 2017 at 9:23 pm
Brown Teal shared The Isaac Conservation and Wildlife Trust's photo.
All the birds are now ready for their big journey on Thursday. The airnz video gives you an insight to the behind the scene work preparing the birds for release with radio transmitters (trackers) attached, physical health check, along with Metal and Colour leg bands attached (for individual identification. This is after many month being trained to eat from the same automatic feeders we provide them in the wild while they adjust to their new wild diet.

Their journey will start with being caught and boxed up into our special transport crates, dropped off to the airport an hour before their flight departure from Christchurch to Queenstown (flying with AirNZ our sponsors) then driven via road to Milford Sound. Once there they are put in a helicopter and flown about 10 minutes up the Arthur Valley, where they will be released alongside about a billion sand flies (not a problem for the birds, but for the humans releasing them is not that pleasant).

The South Island has presented the recovery program some challenges, so hopefully this release will answer some interesting questions and overcome some of those challenges.

Will keep you all updated with it's progress.
This week we are processing 40 brown teal/pateke juveniles from captive facilities around NZ for release into the wild. All will be transmittered and released in Milford's Arthurs Valley on Thursday.

Photo: Leonie Heyder
February 21, 2017 at 9:05 pm
Brown Teal shared Air New Zealand's video.
Thanks Air New Zealand for doing this great little video, and thanks for your continued sponsorship it is greatly appreciated and needed.
Always a pleasure giving our friends the Pateke birds a ride to their new home. 😊✈ #AirNZPreciousPax #PeacockSpringstoGisborne
loading map - please wait...
Overview:
-40.145289
,
174.858398